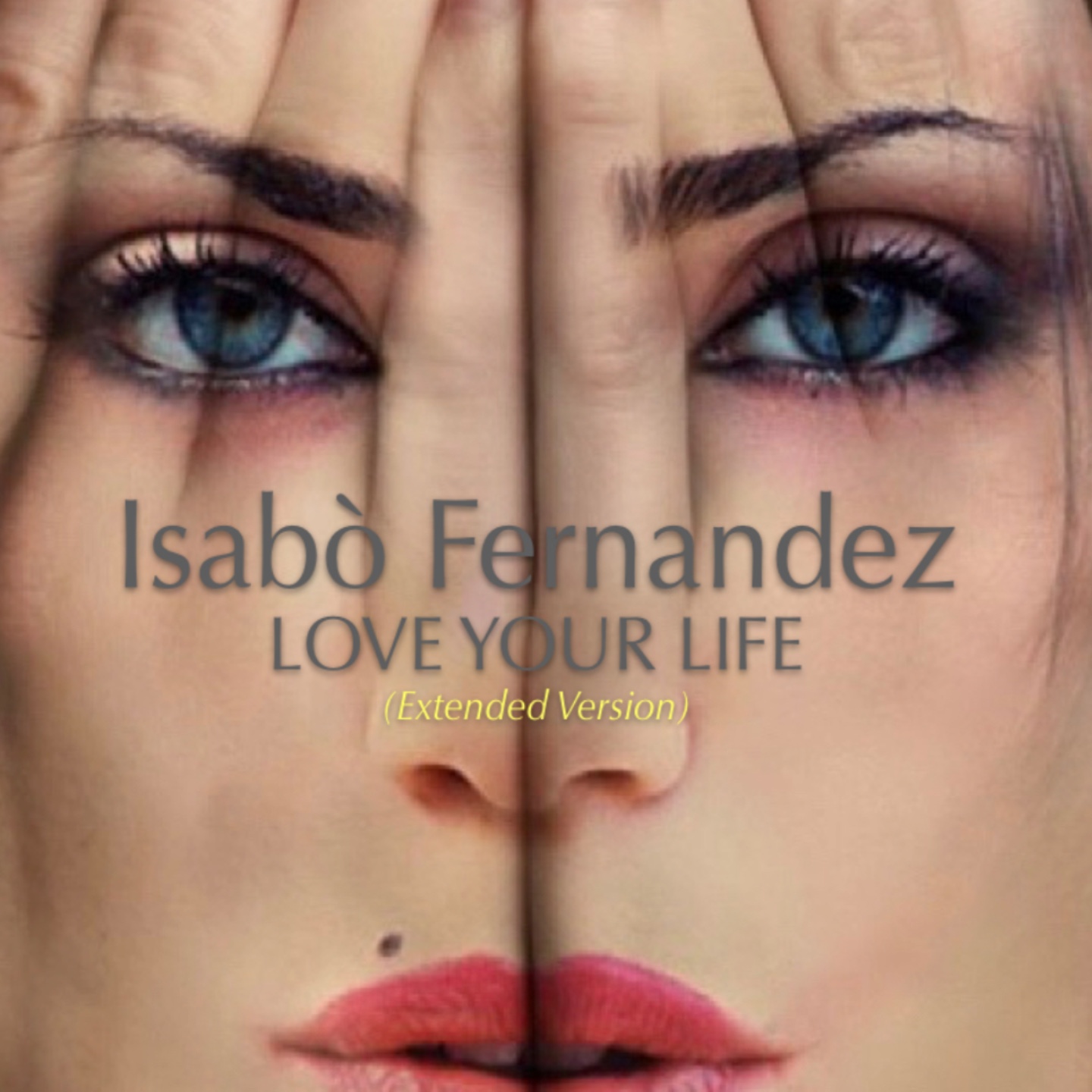 LOVE YOUR LIFE is characterized by suggestive melodies in crescendo mixed up with particular sounds until it reaches a triumphal symphonic score made by voice and orchestra.
Isabo is continuously present in the music scenes of Dance Clubs, Theaters, Radio, TV, Entertainment fashion events, entertainment and solidarity.
Isabo worked in Rai as a singer soloist and vocalist. Her first CD single "Solitaria y Perdida" was published as an attachment to the newspaper "IL TEMPO" and then resumed with the title "Delfines" in an international duet with the singer J.D. Nicholas, (Lead Voice of the American Funk / Soul Band of The Commodores).
Speaking about the single, Isabo says, "I think this single was inspired by the study of production and listening to hit songs from every genre, I listened to several hit songs at the time as well as experimenting with ambient music. This project was a product of finding a way to write structure into this in a way that feels natural while also sounding very much like a work in progress."
All her tracks are unique and different and are a combination of various genres ranging from the Pop genre to the Electronic Dance. For those who were previously captivated by her "Facce" (Faces) and some experimental singles such as "Blood," "Back in Time," and "Let Me Dance," this is a significant release on its terms. For those who have never heard them before, there is no better time to discover Isabo's richly textured sound than right now.
LOVE YOUR LIFE (Extended Version) can be found on several digital platforms, including Spotify, iTunes, Google Play, Amazon Music, YouTube, and Facebook.
Media Contact
Contact Person: Isabo Fernandez
Email: Send Email
Country: Italy
Website: www.isabofernandez.com