New Company Paw Trackers Announces Tracking Collar That Uses Apple Technology (AirTags) To Keep Dogs Safe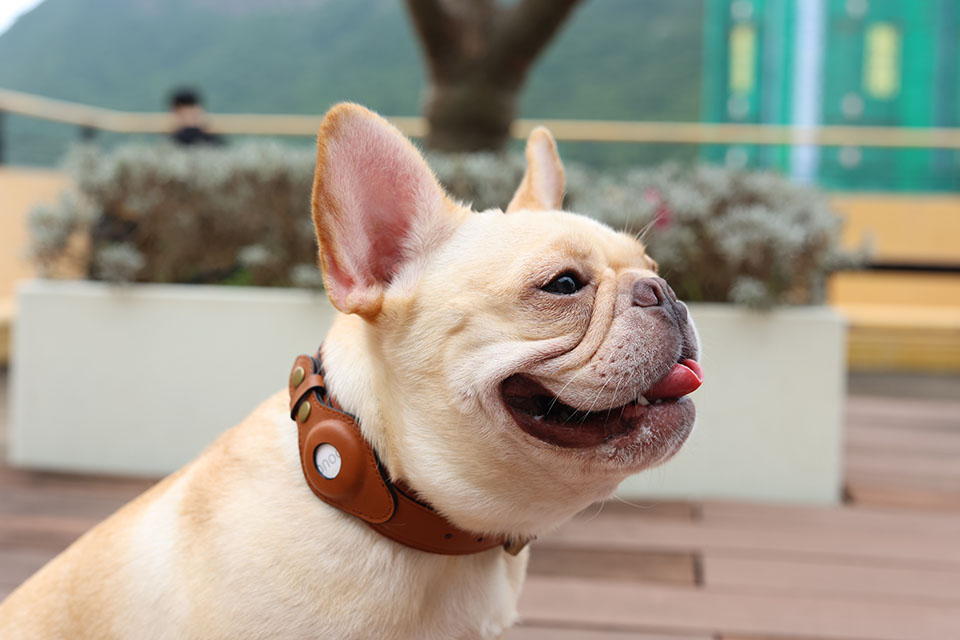 Dog owners now have a more affordable and stylish dog tracking collar option that integrates Apple AirTag technology for location tracking
Winston-Salem, NC – Paw Trackers LLC, a new company dedicated to dogs' safety, announces their dog tracking collar launch. The fashionable leather collar includes a secure pocket to insert an Apple AirTag, allowing dog owners to track their pet and ensure their safe return if they go astray.
The Paw Trackers AirTag Compatible Dog Collar comes with features that make it a better option compared to similar products in the market. Most tracking dog collars are expensive, running into hundreds of dollars, and many come with a monthly subscription that can put a severe dent in the customer's pocket. With a Paw Trackers collar, the customer only needs to pay a one-time fee of $59.99 plus the cost of the Apple AirTag ($29.99).
While other dog tracking collars use SIM card technology that detects signals to report location, the Paw Trackers collar seamlessly integrates with Apple's powerful location tracking via AirTags. The collar securely holds the AirTag in a snap-in enclosure, enabling pet tracking via Apple's"FindMy" app. It makes use of Bluetooth and ultra-wideband technology that sends signals to any Apple device around so that the location of a missing dog can easily be determined.
"Paw Trackers was born out of our search for an attractive tracking collar for our own dog," said Alex Hudson, co-founder. "We found that the options in the market either came with steep monthly subscription costs or looked and felt cheap. The Paw Trackers AirTag compatible dog collar is our answer to those problems."
The Paw Trackers dog collar is made from premium leather that is durable and resistant to water. In addition, it has suede interior lining that is gentle on the dog's neck. The Paw Trackers AirTag Compatible Dog Collar also comes in small, medium, and large sizes to fit a range of dog breeds and sizes.
Dog lovers can now keep their dogs safe without breaking the bank, with the benefits that Paw Trackers AirTag Compatible Dog Collar offers. The product is made by a team that has a genuine love for dogs and is committed to using their knowledge and expertise to create a world where all dogs are safe.
For more information, please visit http://www.pawtrackers.co/.
About Paw Trackers LLC
Paw Trackers LLC is committed to keeping pets safe while looking stylish. Founded by pet lovers, Paw Trackers is poised to become the leader for high-quality Apple AirTag compatible pet products. The flagship product, the Paw Trackers AirTag Compatible Dog Collar, gives pet owners peace of mind should their animals get lost at a fraction of the price of subscription-based tracking collars.
For more information about Paw Trackers, please visit http://www.pawtrackers.co.
Media Contact
Company Name: Paw Trackers LLC
Contact Person: Whitney Hudson
Email: Send Email
Phone: 919-609-8800
Country: United States
Website: http://www.pawtrackers.co/